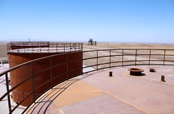 Back
Forza Petroleum Q2 2021 Financial and Operational Results
10 August 2021
Calgary, Alberta, August 10, 2021
Forza Petroleum books its highest revenue to date; drilling success provides foundation for higher rates of oil production
Forza Petroleum Limited ("Forza Petroleum" or the "Corporation") today announces its financial and operational results for the three and six months ended June 30, 2021. All dollar amounts set forth in this news release are in United States dollars.
Financial Highlights:
Revenue of $45.7 million for Q2 2021, consisting of an average realized sales price of $52.32/barrel of oil ("bbl") on working interest oil sales of 731,200 bbl and $7.4 million in recovery of carried costs
Except for a $7.5 million outstanding balance for historical oil sales, the Corporation has now received full payment in accordance with production sharing contract entitlements for all oil sales into the Kurdistan Oil Export Pipeline through May 2021
Based on the current repayment mechanism implemented by the Ministry of Natural Resources of the Kurdistan Region of Iraq, the $7.5 million historical balance is forecast to be settled in full by December 31, 2021
Field production costs, representing the Corporation's working interest share of operating expenses, of $4.8 million ($6.56/bbl) for Q2 2021 versus $2.7 million ($11.19/bbl) for Q2 2020
Field production costs per bbl are down 41% versus the comparable period as a result of a 206% increase in production volumes, partially offset by a $2.1 million increase in absolute costs
Profit of $4.4 million ($0.01 per common share) in Q2 2021 versus loss of $3.9 million in Q2 2020 ($0.01 per common share) primarily the result of an increase in net revenue
Net cash generated from operating activities was $14.6 million in Q2 2021 versus $3.1 million in Q2 2020
Net cash used in investing activities during Q2 2021 was $6.5 million, including payments related to drilling and facilities work in the Hawler license area, versus $0.6 million in Q2 2020
$18.2 million of cash and cash equivalents as of June 30, 2021
Operations Update:
Average gross (100%) oil production of 12,400 bbl/d (working interest 8,000 bbl/d) in Q2 2021
Average gross (100%) oil production of 11,000 bbl/d (working interest 7,100 bbl/d) for July 2021, down from Q2 2021 primarily as a result of shut-ins at the Zey Gawra field to replace leased processing facilities with lower cost facilities
Interventions underway to optimize production from the Banan-8 well completed in the Cretaceous reservoir of the Banan field east of the Great Zab river in May 2021
The Zey Gawra-6 horizontal well targeting the Cretaceous reservoir of the Zey Gawra field was spudded June 1, 2021. The well reached total depth in recent weeks and facilities are being mobilized to undertake clean-up and evaluation of the well
Equipment had been mobilized to the location of the previously drilled Demir Dagh-2 well and drilling is underway of a horizontal sidetrack that will target the Cretaceous reservoir, the Corporation's fourth well of the year
The worldwide outbreak of the COVID-19 virus, including within Iraq, has not significantly impacted operations. The Corporation has taken precautions to protect its employees and contractors but does not at this time expect that the virus outbreak will restrict operations
2021 Forecasted Work Program:
2021 capital expenditures are forecasted to be $62 million versus $51 million budgeted
For the balance of 2021, the Corporation plans to complete the Ain al Safra-2 well and drill four additional wells, including at least one well in the Zey Gawra field targeting the Tertiary reservoir and a well in the Demir Dagh field targeting the Cretaceous reservoir
The Corporation also plans to install a gathering system to eliminate trucking in the western part of the Hawler license area to reduce environmental impact and operating expense, and to undertake other facilities and maintenance projects
Liquidity Outlook:
The Corporation expects cash on hand as of June 30, 2021 and cash receipts from net revenues from export sales exclusively through the Kurdistan Oil Export Pipeline to fund its forecasted capital expenditures and operating and administrative costs through the end of September 2022. The contingent consideration obligation is anticipated not to become payable before March 2023.
CEO's Comment
Commenting today, Forza Petroleum's Chief Executive Officer, Vance Querio, stated:
"With the support of oil prices and stable production, Forza Petroleum achieved an important milestone in the second quarter of 2021 with record revenue of just under $46 million for the period. The related cash flow allows our team to continue an ambitious work program, with our fourth well of the year recently spudded. Wells drilled this year are already contributing to production with higher rates anticipated as facilities are installed and optimized to support these new wells.
A contract for a second drilling rig has just been awarded, allowing us to add two new wells to the work program originally announced in December 2020. With a sidetrack of the previously drilled Demir Dagh-2 well, we are returning to the field where we had our first oil discovery and where we have our largest volume of proved plus probable (2P) oil reserves. At least one more well targeting the Demir Dagh Cretaceous reservoir will be drilled later this year.
Notwithstanding higher oil prices, the team remains focused on reducing costs wherever possible. We have recently awarded a new Contract for provision of temporary production facilities and well testing facilities. Replacement of the production facilities at the Zey Gawra field has recently been completed and replacement of the facilities at the Banan field will begin in the coming days. Although these projects require us to shut-in all or some of the production from the affected fields for a few days, we will realize significant savings from the operating expense for these facilities over the next couple of years.
And while advancing development of the reservoirs from which the Corporation is already producing, our team continues to evaluate opportunities to develop as yet untapped reservoirs in the Hawler production area. We are optimistic regarding the various opportunities available to the Corporation to expand production from Hawler and maximize return to shareholders."
PR_Q2_2021.pdf