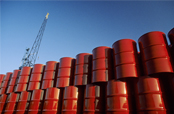 Back
Forza Petroleum 2022 Financial and Operational Results
16 March 2023
Calgary, Alberta, March 16, 2023
Forza Petroleum posts another record year, increasing annual revenue 172% to $323.8 million, driven by increased production and improved oil prices
Forza Petroleum Limited ("Forza Petroleum" or the "Corporation") today announces its financial and operational results for the year ended December 31, 2022. All dollar amounts in this news release are in United States dollars.
2022 Financial Highlights:
Revenue of $323.8 million, consisting of an average realized sales price of $78.71/barrel of oil ("bbl") on working interest oil sales of 3,445,400 bbl and $52.6 million in recovery of carried costs
The Corporation has received full payment in accordance with production sharing contract entitlements for all oil sales into the Kurdistan Oil Export Pipeline through September 2022
Field operating costs, representing the Corporation's working interest share of operating expenses, of $24.2 million ($7.02/bbl) versus $19.5 million ($6.78/bbl) in 2021
Field operating costs per bbl increased 4% versus the comparable period due to a 24% increase in costs partially offset by a 19% increase in sales volumes
Loss of $138.0 million ($0.23 per common share) versus profit of $10.3 million in 2021 ($0.02 per common share)
Results include a non-cash impairment expense of $220.6 million compared to a non-cash impairment expense of $32.4 million in 2021, in each case related to the Hawler license area
Net cash generated from operating activities was $112.0 million versus $51.2 million in 2021
Net cash used in investing activities was $65.5 million, including payments related to drilling and facilities work in the Hawler license area and related license costs
$71.1 million of cash and cash equivalents as at December 31, 2022
2022 Operations Highlights:
Average gross (100%) oil production of 14,500 bbl/d (working interest 9,400 bbl/d) versus 12,200 bbl/d (working interest 7,900 bbl/d) for the year ended December 31, 2021
Nine wells were drilled, sidetracked or recompleted during 2022, including three in the Zey Gawra field, four in the Demir Dagh field and one in the Ain al Safra field, together with conversion of a previously drilled Zey Gawra well for water disposal
Hawler facilities were further developed during the year by continuing construction of the gathering system to serve the western flank of the Hawler license area and civil works for drilling pads and additional flowlines throughout the area
2023 Operations Update:
Average gross (100%) oil production of 13,700 bbl/d (working interest 8,900 bbl/d) and 13,900 bbl/d (working interest 9,100 bbl/d) for January and February 2023, respectively.
The Zey Gawra-10H well, drilled late in 2022, has been completed and turned over to production.
The Ain al Safra-1 and -2 wells, which were recompleted in the Jurassic and Triassic reservoirs, respectively, in recent months, have been tested. Although the presence of oil has been confirmed in each reservoir, test results were inconclusive in part because of the influx of formation water. Data from testing and available data from offset wells is being analyzed to determine next steps.
On January 13, 2023, Forza Petroleum spudded the Demir Dagh-15 well targeting the Cretaceous reservoir. Logging of a pilot hole is underway.
For the balance of 2023, the Corporation plans to drill four additional wells targeting both Tertiary and Cretaceous reservoirs. Capital budgets also include extending the coverage of 3D seismic data for the Hawler license area and completing installation of processing facilities and pipelines connecting each of the Banan field and the Zey Gawra field to the Hawler production facilities at the Demir Dagh field.
Forza Petroleum forecasts $68.3 million of capital expenditure for 2023, down from $80 million budgeted, resulting primarily from the rescheduling of a well targeting the Demir Dagh Jurassic reservoir into 2024.
Liquidity Outlook:
The Corporation expects cash on hand as of December 31, 2022 and cash receipts from net revenues from sales, exclusively made to the Kurdistan Regional Government at the tie-in to the Kurdistan Oil Export Pipeline, will fund its forecasted capital expenditures and operating and administrative costs through the end of March 2024 and the $76.2 million in deferred purchase consideration, falling due at end of March 2023, owing in connection with the original acquisition of the Hawler license area.
Management is engaged with the principal shareholder to discuss funding support for the Group's near-term projected cash outflows. Management expects that a $10 million facility from the shareholder can be promptly arranged, if needed.
CEO's Comment
Commenting today, Forza Petroleum's Chief Executive Officer, Shane Cloninger, stated:
"I am proud to announce another year-on-year increase in production, allowing the company to realize record financial results in 2022. This outstanding achievement is a testament to the hard work and dedication of our entire team.
The continued development of the Hawler license area resulted in the addition of proved oil reserves which more than offset those produced during the year, resulting in a replacement ratio of 157%. Benefiting from higher production and a strengthened market, Forza Petroleum booked $323.8 million of revenue in 2022, a record high for the Corporation. The $112 million of cash generated in 2022 positions the Corporation to settle in full the $76.2 million deferred liability related to our original acquisition of the Hawler license area in 2011.
In the year ahead, wells drilled in existing reservoirs provide the ability to increase production, while further 3D seismic enables us to refine existing targets and unlock potential new opportunities within the license. Planning is also underway to reduce the flaring of by-product gas, and previously announced investments in facilities and pipelines should permit intra-field transportation of oil by road tankers to be discontinued.
Our team remains focused on executing the projects needed to accommodate incremental production and reducing both the costs and environmental impact of our operations."
Complete press release:
2023-03-16_Results_2022.pdf